DeafTawk aims to provide online sign language services to empower people with hearing impairments.
SOFIT is the Development Partner for DeafTawk
DeafTawk (Private) Limited aims to provide online sign language interpretation services to empower people with hearing impairment. Their partnership with GuarantCo is heartwarming news not just for DeafTawk but for the overall startup ecosystem.
Many Congratulations to this super talented and resilient team.
GuarantCo, a part of the Private Infrastructure Development Group ('PIDG'), has pledged to grant USD 80,000 as financial support to DeafTawk. Luke Foley, TAF Manager at PIDG and Angela Silva, Grants & Compliance Manager at GuarantCo, officially announced the grant at a ceremony in the presence of the Federal Minister for Human Rights Dr Shireen Mazari, representatives from Jazz, Pakistan's leading digital communications company, and TeamUp.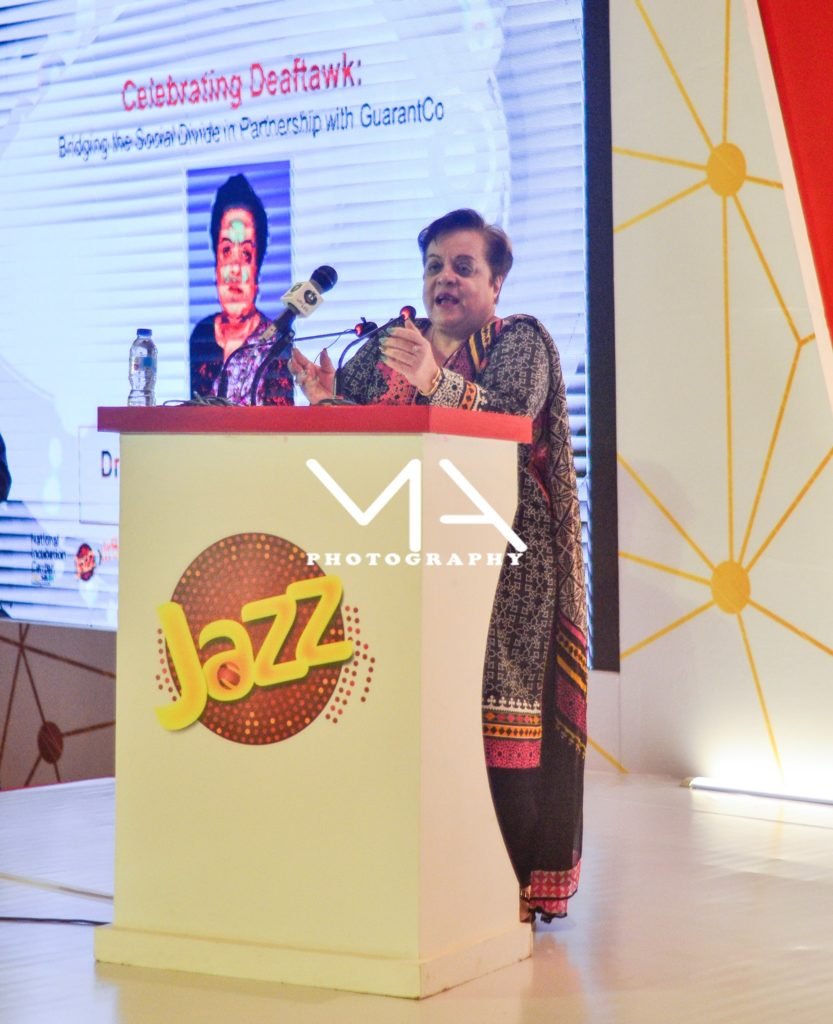 Through this solution, the Deaf community can access the services of a qualified language interpreter on video call. This allows them to easily communicate with the wider community without having to use sign language.
Through this grant, DeafTawk plans to uplift the scale and coverage of the application, while also building the capacity of interpreters, so they are able to provide services to both national and international audiences.